Using a patented data analytics platform, Arx Nimbus' Thrivaca™ data architecture aggregates the most informative and meaningful of internal and external data sources to provide a balanced composite of data sources.
Similar to proven methods applied traditionally in P&C, Auto, Life and other products, Thrivaca brings the industry the first multi-factor, data-driven valuation of digital risk.
With a regulator-mandated and fully audit-traceable set of risk-factor relationships, Thrivaca provides superior litigation readiness. Traceability throughout allows discovery and audit of how and why the cybersecurity program was constructed – all in reference to risk-driven valuation.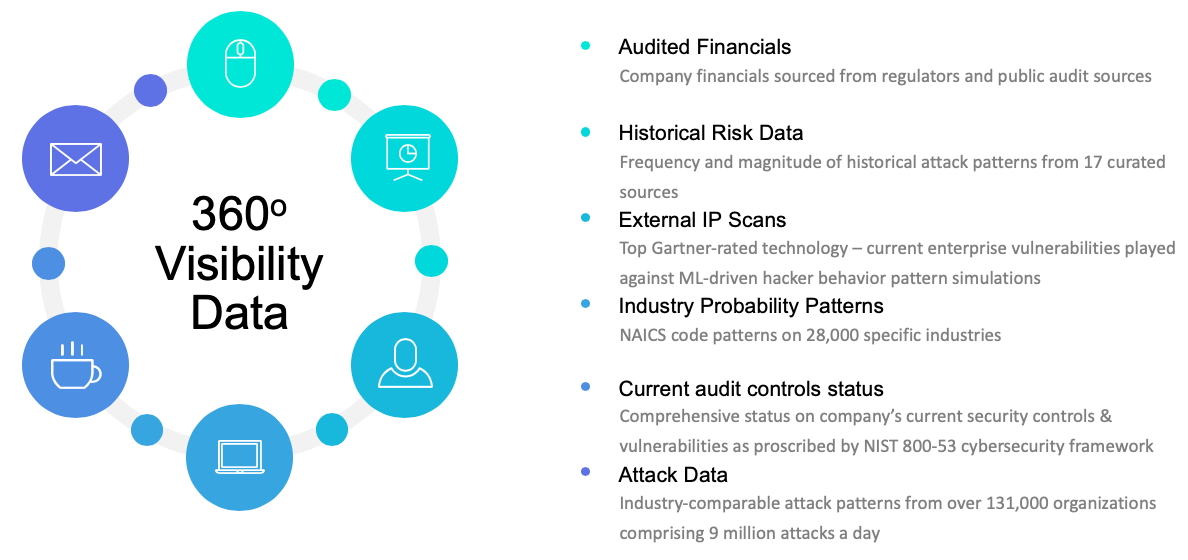 For the underwriter, the Thrivaca delivery cycle provides a comprehensive baseline risk profile in four days or less, based on automated scans and minimal direct data collection. For the broker, additional analyses can be driven from what-if scenarios as well as valuation of specific cybersecurity solutions.