Board of Directors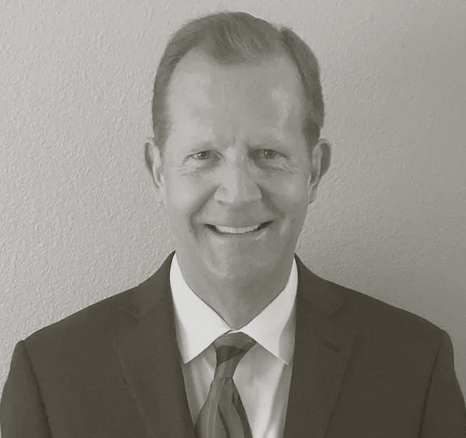 Ron McNair
Ron McNair is a Technology, Operations and Finance executive with over 30 years of experience creating businesses and building teams. Ron recently retired from Sony Pictures Entertainment to pursue his interest in working with emerging businesses and startup ventures. He is a member of the Pasadena Angels investment group and Managing Director of 3 emerging enterprises.
Ron was President of Sony Global Business Services (SGBS), supporting multiple Sony Group companies. SGBS leverages international Finance, IT, Treasury, HR and analytics teams in centers located in Poland, the Philippines, United Kingdom, Japan and the United States.
During his tenure at Sony, Ron also held the roles of Executive Vice President of Finance and Operations and CAO and was responsible for overseeing Tax, Strategic Sourcing and Alliances, Treasury, Audit and Corporate and Studio Finance. Ron was responsible for SPE's worldwide cash management, planning, financial systems, enterprise-risk management and governance and compliance activities.
Ron held several critical roles during one of the most significant corporate cyber-attacks in history. He led or assisted on crisis management, cyber response, business resumption, regulatory and business resilience activities. He also became a member of Sony's Information Security executive committee.
Prior to joining Sony, Ron was a Partner with Andersen Worldwide and Deloitte Consulting, LLP. Ron was the Global leader of Hospitality and Leisure consulting practice at those firms. He also built the media and entertainment consulting practices at both Andersen and Deloitte. During his consulting career, Ron helped clients define business and system strategies, implement sales, operations and financial systems and transform business performance. Mr. McNair earned a Bachelor of Science Degree in Accounting from Loyola Marymount University and is the former Vice Chairman of the American Heart Association's Los Angeles Branch.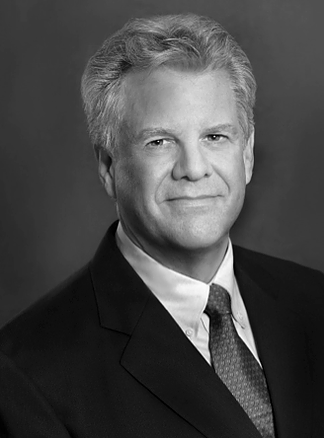 Patrick Gannon
Patrick J. Gannon is an internationally-recognized thought leader in cybersecurity standards and integration. Patrick led the development and adoption of many of the cybersecurity standards in use globally, including the STIX and TAXII standards for cybersecurity log data. He is the Managing Director of SaraBay Advisors, focused on economic development and sustainable, smart city planning projects. He also serves as President of the Downtown Sarasota Condominium Association (DSCA), a consortium of 30+ condominium associations in downtown Sarasota, which represent $1 Billion of taxable property value with over 2,200 condo units. He is serving on the City of Sarasota Planning Board / Local Planning Agency.
He previously served as President & Executive Director of the international non-profit Smart Grid Interoperability Panel driving the collaboration, coordination and promotion of the smart grid interoperability standards for the electrical power industry on a global basis. Previously he served as President of Warning Systems, Inc. and as President & CEO of OASIS Open internet standards consortium.
Mr. Gannon was appointed in 2006 as a high-level Advisor to the United Nations Global Alliance for ICT and Development (UN GAID). He also served from 2000 to 2005 with the United Nations Economic Commission for Europe (UNECE), as Chairman of the Team of Specialists for Internet Enterprise Development, which advised governments in transitional economies on best practices for electronic business. Gannon served as a member of the US Election Assistance Commission (EAC) Technical Guidelines Development Committee (TGDC) from 2004 to 2006. He also served in the 1990s as Vice President of Strategic Programs for the CommerceNet Consortium in Palo Alto, California, directing research and development efforts in new Internet commerce standards such as XML. Mr. Gannon is co-author of the book: Building Database-Driven Web Catalogs, and is an international speaker on electronic business and Internet software standards.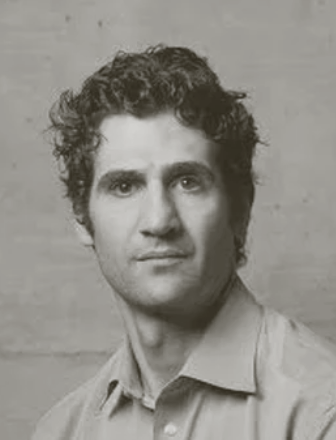 Paulo Shakarian
Paulo Shakarian is an Assistant Professor at Arizona State specializing in cyber-security, social network analysis, and artificial intelligence, where he also directs the Cyber-Socio Intelligent Systems (CySIS) Laboratory. Paulo is a recipient of the:
AFOSR Young Investigator Award

Fulton Entrepreneurial Professor Award (as a New America Fellow)

DURIP award

DoD Minerva Award (as co-PI), and

DARPA Service Chiefs' Fellowship
His research has been featured in the media including the BBC, TechCrunch, The New York Times, The Economist, WIRED Magazine, Slate, and MIT Technology Review - where his work was included in their "Best of 2013" feature.
Paulo has authored several books, including Elsevier's "Introduction to Cyber-Warfare" and "Diffusion in Social Networks", and Cambridge's forthcoming "Darkweb Cyber Threat Intelligence Mining".
Paulo is the founder and CEO of CyR3con and earned his PhD in Computer Science at the University of Maryland, College Park. Previously, Paulo served as an officer in the U.S. Army where he was awarded the Bronze Star, served two tours of duty in Iraq, and as a faculty member at West Point. See http://shakarian.net/paulo for more information.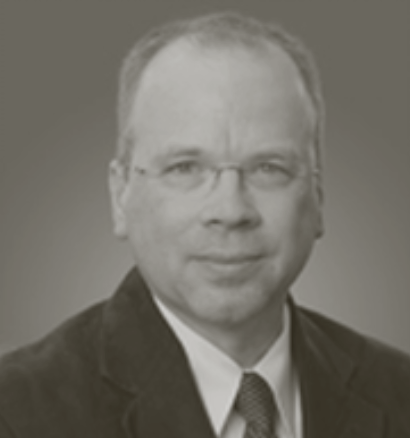 Gene Glaudell
Gene Glaudell is a Senior Advisory Consultant at Amazon Web Services and past Chief Technology Officer of Arx Nimbus. His accomplishments are extensive in Executive IT Strategy, Architecture, and Leadership services. Gene brings a quantitative background, coupled with an innate understanding of team dynamics in mission critical projects to all of his client work. He got his start in information security designing one of the first distributed systems to use software-based cryptography anticipating FIPS-140. Gene's current focus is on establishing new Trust, Risk, Privacy and Security Management Capabilities required for Digital Platforms and Ecosystems. He serves as a subject matter expert on these topics to international standards organizations including TM Forum (Digital Ecosystems, IoT, Platform and Privacy Working Groups) and as a Liaison to ISO/IEC JTC 1/SC 27 WG5: Identity Management and Privacy Technologies.
Gene's relevant experience includes:
Long term advisory consulting relationships to F100/FTSE100 Financial Services C-Suites on Digital Transformation, Platform, and API Strategies
Interim CIO/CTO services for startups, ISV to SaaS transformations, and F500 consolidations

Enterprise Architecture leadership roles at high growth SMBs & global F100/FTSE100s

Regulatory compliance consulting roles for FinTech and Health Care startups; designed and executed regulatory strategy for one of the first SaaS medical devices to obtain FDA 510k clearance

CIO for Silicon Valley electric vehicle company in transition from startup to global vehicle production and service delivery; led fix of failed ERP implementation

Leadership roles on successful migrations of mission critical systems to new platforms
Gene has extensive team leadership experience in large-scale and multi-national projects in organizations up to $USD23bn. He earned his Bachelor of Science in Physics from the University of Illinois, and his Masters in Physics from Harvard University.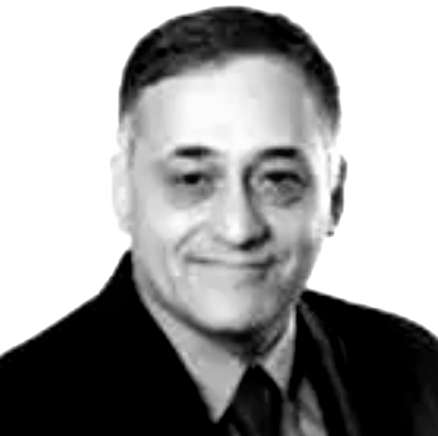 Bernie Fleitman
Bernie is an accomplished CTO IT executive with extensive experience delivering creative and flexible technical solutions providing strategic business value and competitive advantage to companies including Moody's, Dow Jones and MarketWatch. Successful track record leading global IT organizations and Silicon Valley software companies, as well as start-ups and leveraging expertise to drive technology and team integration. Innovative technology and management expertise resulted in over $1B in acquisitions. Skilled in high-performance, high availability, real-time enterprise architecture and software development.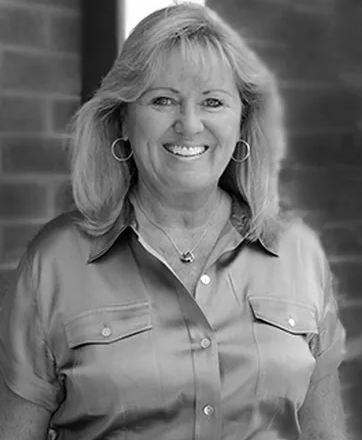 Paula Mitchell
Paula Mitchell is a defense and aerospace technology finance leader, consultant and CFO. Her focus includes valuation methodologies, M&A integration and due diligence processes.
Paula led the finance and accounting function for several early-stage defense and technology companies that required a Top Secret government clearance certification. Her experience also includes time with Black & Decker, Autodesk, Alvarez & Marsal, and the not-for-profit space.
She has led over 15 successful M&A integrations in Silicon Valley, and served as CFO for Cadence Design Systems in San Jose.
A 12-year veteran of Lockheed Martin, Paula led the supply chain operation and finance for the company's legendary Palmdale Skunk Works.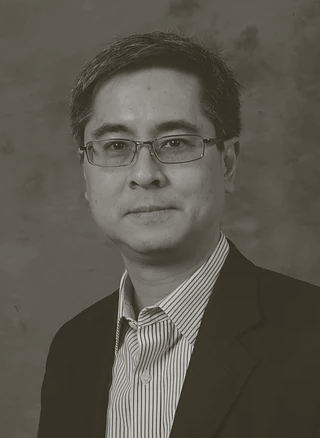 George Wang
George Wang is COO and CIO of Arx Nimbus, based in Chicago. He is a business technology leader, innovator and translator, having held senior roles in both technology and business areas. George implemented multiple technology "firsts" in wireless telecomm, insurance, financial services, healthcare and education. His 25 year journey through startup, mid-cap and Fortune 500 firms has given him a broad industry perspective of the common, as well as unique, business and personnel challenges in enabling technology transformation and innovation. During the second half of his career, George has been passionate about implementing change in the social good areas of education and healthcare, something that every human is entitled to regardless of socio-economic class.
George has an unique blend of both strategic planning and operational project management leadership roles in startup, mid-cap and large-cap firms allowing him to build and scale people and processes effectively. Most recently he was a Divisional CIO for the State of Illinois, focused on education and students. Prior to that, he was Technical Director, New Business Development at Stericycle, where he launched a new Healthcare IT startup investment fund SteriVentures LLC, identified new business service lines and led the technical M&A assessment of two major acquisitions out of the 300+ that Stericycle has completed.
George has a BS in Computer Engineering from the University of Illinois Urbana-Champaign and a MS in Engineering Management from National Technological University (the very first graduate-level accredited satellite distance learning institution in America). He is a Board Member of SIM Chicago, Development committee member for I.C.Stars, former PMI Chicago Executive Council Vice-Chair and former AITP Governance Co-Chair. He has also been a volunteer mentor for various healthcare startup accelerators including Chicago's MATTER and HealthBox and is a strategic advisor for MondoPoint LLC which is part of the MATTER incubator.