Stuart Richman
CTO
As CTO for Arx Nimbus based in Los Angeles, Stuart applies his expertise in building and maintaining technology based solutions for large enterprise companies and scaling startups for acquisition or IPO. Expertise in architecting SaaS/Cloud based solutions and leading onshore/offshore development teams. Strong background in working with business executives in defining/implementing streamlined business processes, in order to effectively utilize system solutions. Expertise in integrating ecommerce solutions with back-office solutions and building data warehouses to support marketing, sales, and operational needs.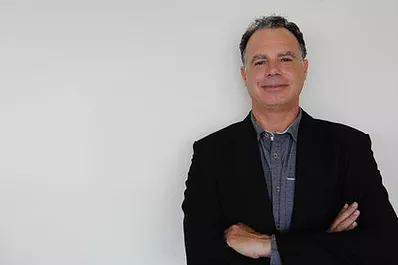 Current and recent projects:
Startup Mentor for Stubbsalderton's "Preccelorater" program

Oversight of SaaS Media/Entertainment solutions for UST-Global, including leadership of offshore development, operations, and
production support.

CTO oversight for Networkbe and H2GoNow

Scopely: led Oracle Cloud ERP implementation. Led IT systems strategy and roadmap initiative.

FieldConnect: Architecture and leader of the design and

onshore/offshore development of a new Field/Work Order Management SaaS/cloud solution (.NET).
The Honest Company: Led ERP post implementation support team for several financial and distribution initiatives.

Extreme Impact: Led Technology and Professional Services for SaaS/cloud (.NET) based rental sales and inventory management system. Led the product road map, architecture, onshore/offshore development team, and professional services.

Town & Country Event Rentals: Led strategic IT and business process re-engineering initiatives. Implemented Event Rental Management solution, VM environment, Sharepoint, and other strategic IT initiatives. Expert technical advisor for legal matters.

Saban: Led IT Strategy project for Saban, which is a multi-billion dollar real estate and intellectual property company.

Led Television Distribution/IP high-level assessment/planning project for an International Entertainment company.
Stuart is pioneer of many innovative advances in streaming media and transaction processing, with key accomplishments as a Partner with Arthur Andersen, Warner Brothers, and as CTO for Haute Look,
Stuart earned hi B.S. in Computer Science from Cal State Northridge.
Tel: 888 422-6584 stuartrichman@arxnimbus.com