Peter Alsberg, PhD
Chief Science Officer
Peter Alsberg has successfully led multiple initiatives that used practices and procedures incorporating advanced cybersecurity methods to meet client needs. His clients have included the US Department of Defense, public and private firms, industrial, financial service, technology, data science, lotteries, and legal firms.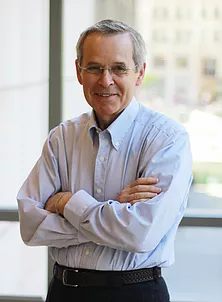 His experience includes:
Founded and led defense cybersecurity software firm that delivered all software contracts on time from founding to sale.

Created and led the team that produced the first Unix product to achieve evaluation per the Department of Defense Trusted Computer System Evaluation Criteria.

Conceived, sold, staffed, and led the project that developed the first mathematically-proven-secure software product. (AKA "formally-verified secure").

As a trusted advisor to the Board of a $1B government lottery, recommended and guided the procurement and successful transition of the lottery to a new infrastructure vendor modernized to best cybersecurity practices.

For the Board of a $2B manufacturer, assessed the maturity of its cybersecurity practices, developed a cybersecurity strategy and plan for remediation of deficiencies, and initiated the plan with the procurement of a cybersecurity awareness service.

As a trusted advisor to the CEO of a multi-national data science and services firm, built and launched a research, development, and sales support showcase facility for learning, collaboration, and innovation.

During four separate, multi-year engagements, started as a consultant or contractor, and customer subsequently offered its CEO, CIO, or Chief Scientist position.

As interim CIO for $500M industrial distributor, moved custom-built, high-maintenance-costs, core legacy business systems (some 35 years old) from obsolete to modern systems in an eight-phase cutover, with no interruption to the business. Was thereafter affordable to enhance IT systems to meet current business needs.
He has published key papers on cybersecurity and presented to over a dozen professional conferences. He completed his BS in Engineering Physics, his MS in Mathematics, and his PhD in Computer Science at the University of Illinois at Urbana Champaign.
Tel: 847 668-7383 peteralsberg@arxnimbus.com