Kevin DiGiovine
SVP & Chief Financial Officer
Based in Chicago, Kevin brings our organization an outstanding background in corporate finance and capital markets across both debt and equity, with a strong track record of investment success in many asset classes.
Before joining Arx Nimbus in 2017, Kevin served as Investment Director with a $200MM Venture Capital and Growth Equity fund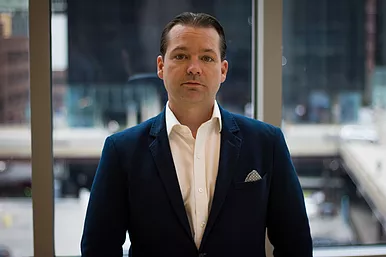 in the Middle East. His prior positions include interim CFO and investing mezzanine debt and equity in leveraged buyouts for Roynat Capital's Merchant Banking and Private Equity Coverage group.
Kevin's early experience at JPMorgan and SunTrust Robinson Humphrey in Product Specializations included Private Placements of Debt & High Yield Securities (Rotational Assignments), Securitization (4+ years), and Mergers & Acquisitions (2+ Years), cross-selling other capital markets products.
Kevin has an exceptional record in investing, with strong cash-on cash returns on equity investments in privately held businesses and zero credit losses throughout his history of investing. Highly effective financial engineering skills and creative deal structures, having created multiple structures that increase debt, equity or syndication managers IRR's in LBO's, bonds and loans.
Kevin earned his B.S. in Finance from the University of Illinois, and his MBA at the University of Chicago Booth School of Business.
Tel: 888 422-6584 kevindigiovine@arxnimbus.com