George Wang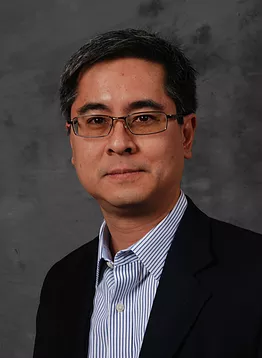 COO/CIO
George Wang is COO and CIO of Arx Nimbus, based in Chicago. He is a business
technology leader, innovator and translator, having held senior roles in both
technology and business areas. George implemented multiple technology "firsts"
in wireless telecomm, insurance, financial services, healthcare and education. His
25 year journey through startup, mid-cap and Fortune 500 firms has given him a
broad industry perspective of the common, as well as unique, business and
people challenges in enabling technology transformation and innovation. During
the second half of his career, George has been passionate about implementing
change in the social good areas of education and healthcare, something that
every human is entitled to regardless of socio-economic class.
George has a unique blend of both strategic planning and operational project
management leadership roles in startup, mid-cap and large-cap firms, allowing
him to build and scale people and processes effectively. Most recently he was a
Divisional CIO for the State of Illinois, focused on education and students. Prior
to that, he was Technical Director, New Business Development at Stericycle,
where he launched a new Healthcare IT startup investment fund SteriVentures
LLC. George identified new business service lines and led the technical M&A assessment of two major acquisitions out of the 300+ that Stericycle has completed.
George has a BS in Computer Engineering from the University of Illinois Urbana-Champaign and a MS in Engineering Management from National Technological University (the very first graduate-level accredited satellite distance learning institution in America). He is a Board Member of SIM Chicago, Development committee member for I.C.Stars, former PMI Chicago Executive Council Vice-Chair and former AITP Governance Co-Chair. He has also been a volunteer mentor for various healthcare startup accelerators, including Chicago's MATTER, and HealthBox and is a strategic advisor for MondoPoint LLC, which is part of the MATTER incubator.
Tel: 888 422-6584 georgewang@arxnimbus.com