Quantitative Risk Measurement Realized
Every enterprise has cybersecurity risk. The carrying cost of these risks are rarely known and yet increasing continuously. Through the patented Thrivaca™ platform, Arx Nimbus brings insurance-grade technology to the measurement and valuation of today's greatest business risk.

The Mathematics of Cybersecurity
Measuring Cyber Risk is Challenging
Security and Risk Management teams have been working for decades to measure risk with little success
You Can't Manage What You Can't Measure
Without meaningful quantitative risk measurement, organizations cannot know the size of risks being faced or the effectiveness of risk reduction efforts
Red, Yellow, and Green Won't Work!
Vague measurement groupings cannot accurately drive risk management efforts, investments and priorities, yet this is the norm today
We All Need Risk Measurement in Financial Terms
Providing expected risk valuations in clear financial terms provides the quantitative data needed to size and manage risk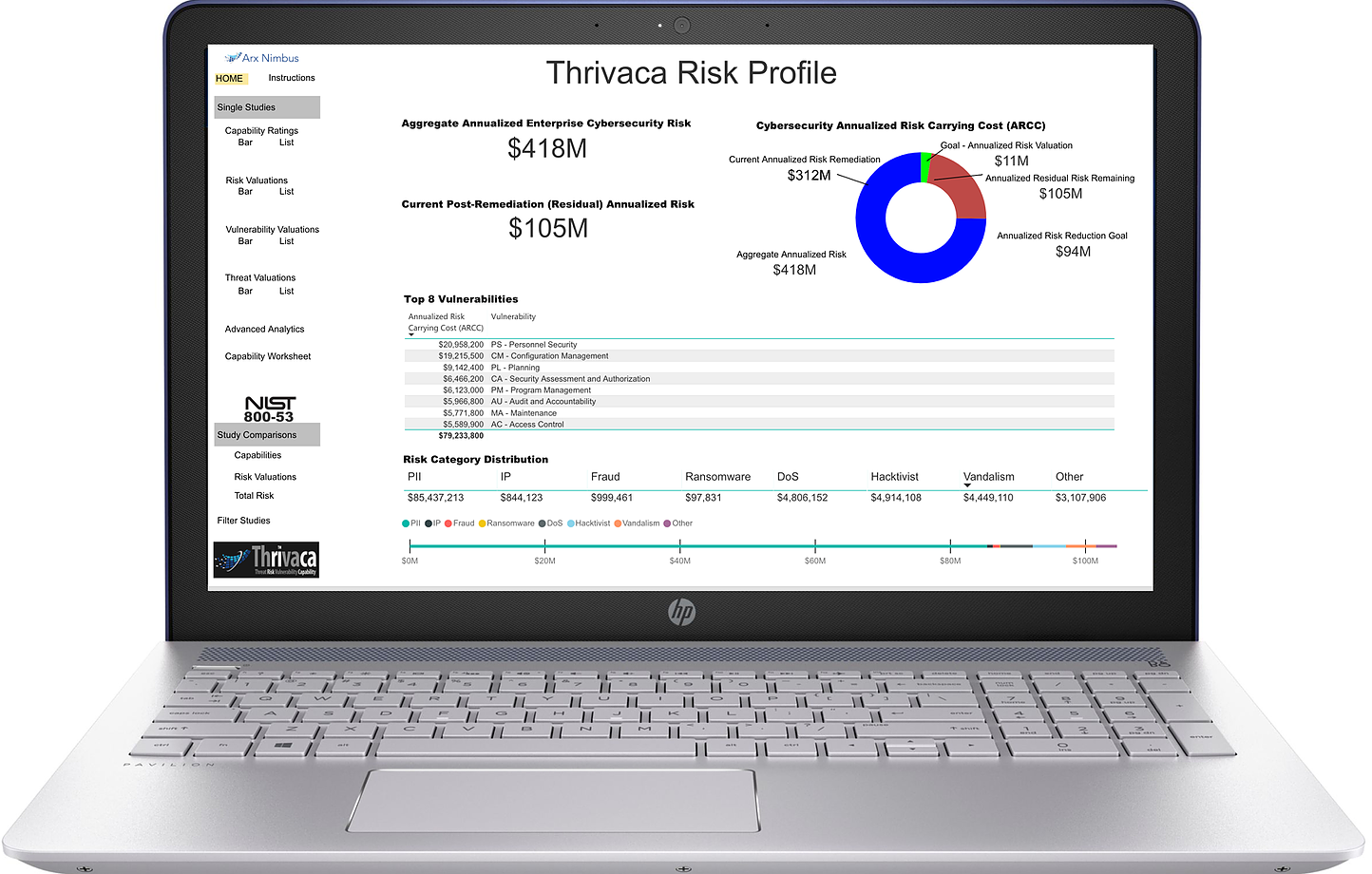 Arx Nimbus Calculates Risk in Financial Terms Based on Regulatory Frameworks
Using insurance-grade probability calculations, the expected annualized risk valuation is generated by individual risks and related risk categories. Solution categories are highlighted for each risk to provide guidance on prioritizing efforts to gain the largest risk reduction in financial terms.